Dayton Live Presents
Rike's Holiday Windows 2021
Nov 19 - Dec 31, 2021
Monday-Friday 9 a.m.-6 p.m.; Saturday 10 a.m.-6 p.m.; Sunday 12 p.m.-6 p.m.
Schuster Center
Free! No Tickets Needed
Description
The Rike's Holiday Windows will be on display for the public this holiday season!
The redesigned windows were revealed in 2019 for the enjoyment of families from all over the Miami Valley. Designed by critically acclaimed theatre and opera scenic designer and Dayton native Adam Koch, along with partner Steven Royal, the windows featuring animated elves, animals and other figures have been a holiday tradition for countless Dayton families since the elves first appeared in the windows of Rike's Department Store in the 1940s.
In 2018, two of the redesigned windows, "Victoria" and "The North Pole," debuted to the delight of thousands of visitors. Four more windows were revealed in 2019: "Woodland," "Silent Night," "Snow Day," and "Christmastime," each with characters from the original windows as well as some newly discovered and donated figures. The boxes were constructed by internationally acclaimed set and stage designers, Scenic Solutions from West Carrollton, Ohio, with costumes created by the Dayton Sewing Collaborative.
SANTA'S SECRET
Santa and his magical team of crafty reindeer make a special stop each year to the Benjamin & Marian Schuster Performing Arts Center to hide a special something in each of the Rike's Holiday Windows. Can you guess what it is this year? It's tiny, often at a child's eye level, and has something to do with Dayton!
This year, you'll submit your guess online or in-person. Click here to submit your Santa's Secret guess online!
If you're right, you'll be entered to win a special gift certificate from Dayton Live. The winning entry will be notified after the new year begins!
SANTA & TIKE'S SHOPPE
Due to COVID-19 restrictions, Santa and the Tike's Shoppe will not be at the Schuster Center this year.
MORE FUN!
You can learn about all of downtown Dayton's holiday fun on the Downtown Dayton Partnership's website at downtowndayton.org.
Accessibility
For detailed accessibility information please visit our Accessibility page.
Parking
Metered parking is available on the streets surrounding the Schuster Center. Parking is also available in The Arts Garage, on the northwest corner of Second and Ludlow Streets, on weekdays until 6 p.m. and during performances. For more parking information, visit the Downtown Dayton Partnerships website.
Ticket Information
This event is free and no tickets are required.
Windows are generally available for viewing Monday-Friday 9 a.m.-6 p.m.; Saturday 10 a.m.-6 p.m.; and Sunday 12 p.m.-6 p.m. The windows will be closed Thanksgiving Day, Christmas Eve, and Christmas Day and will not be available for public viewing during private events.
Health & Safety
Click here to learn about our most recent health and safety policies.
Dayton Live Ticket Office
Plus service fees. Prices subject to change.
Sponsors
Emerson
Mary Koch
Winsupply and the Winsupply Family of Companies
Heidelberg Distributing Company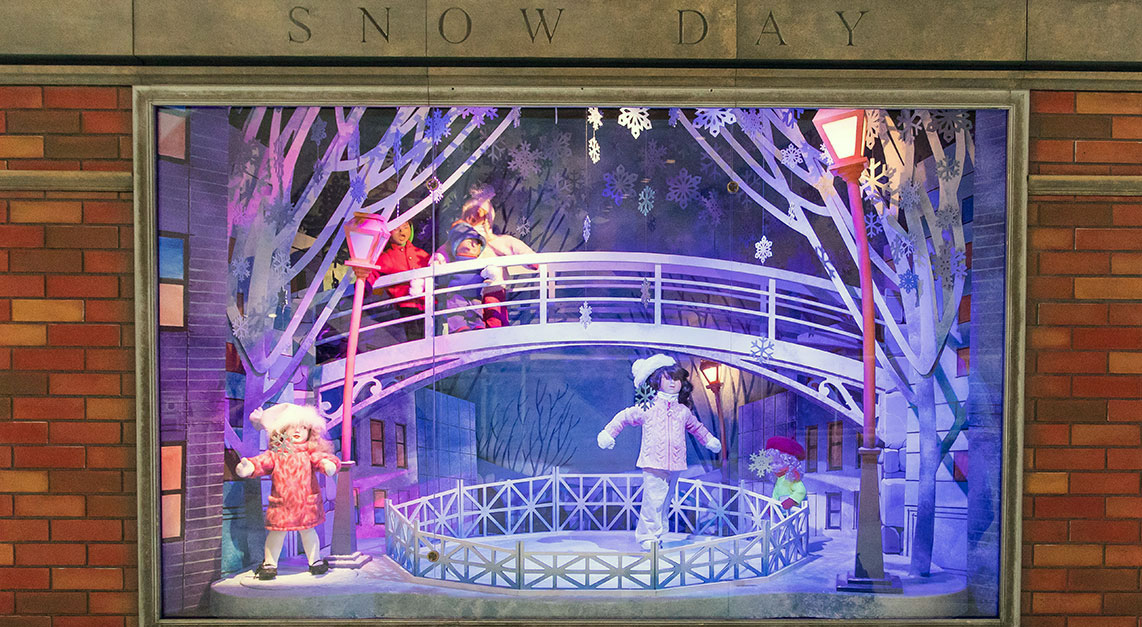 Showtimes