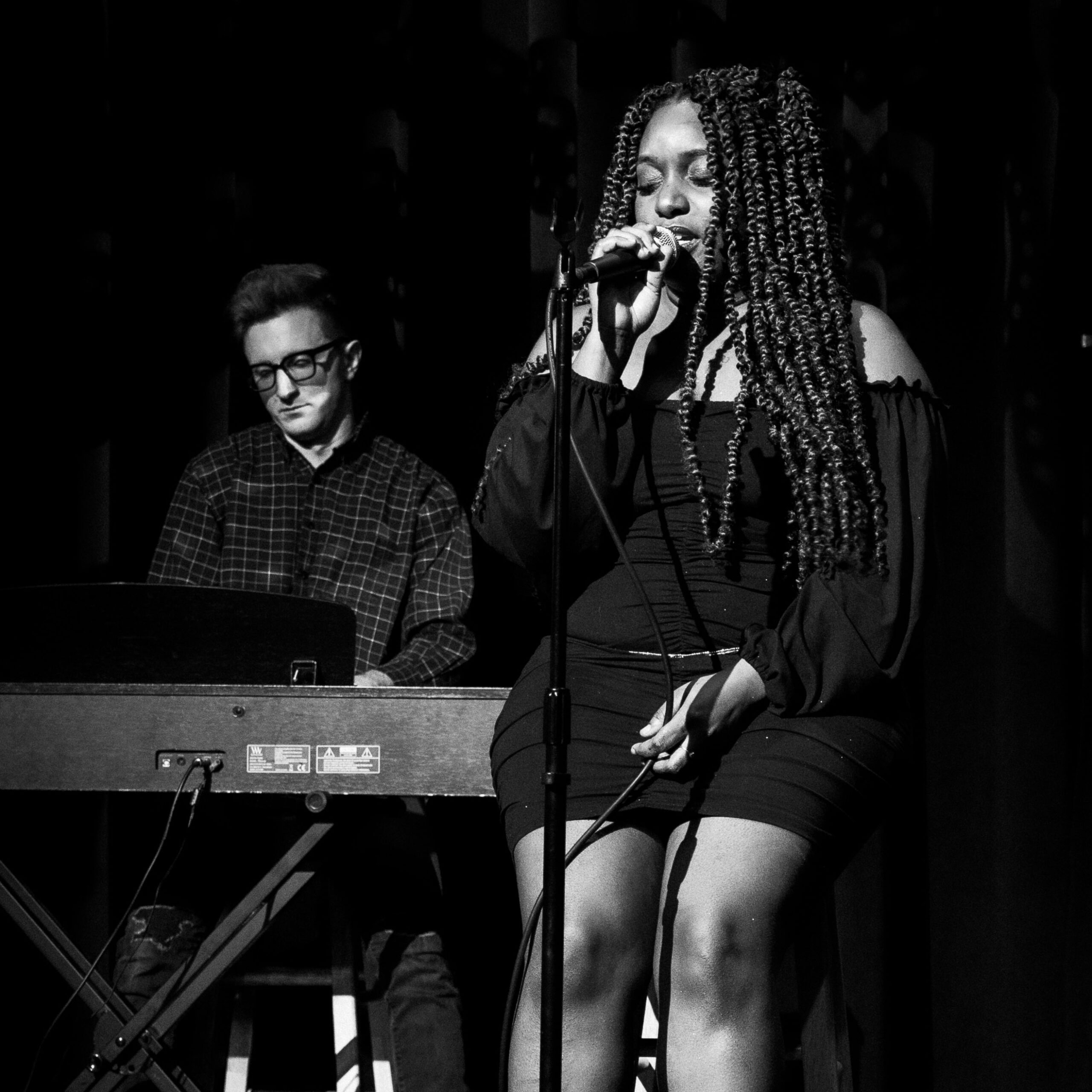 Underdog Academy Presents
Broken English 101
PNC Arts Annex
$25-$35
Description
It's National Poetry Month and BROKEN ENGLISH: 101 continues to raise the bar with a masterful lineup of poets for you to enjoy! This show features Cynthia Amoah and opens up with Racquel Armstrong and Broken English's own Christian Richardson as our spotlight artists. BE is the place to be for life-changing poetry. So get your tickets now!
Don't just go see a show, BE a part of the experience!
Get a chance to meet the artists when you upgrade your ticket to VIP and get access to our gallery space and a complimentary glass of champagne!
7pm – Doors Open & VIP Meet and Greet begins
7:45pm – Show begins
Accessibility
Sign interpretation and/or audio description available upon request. Please let the ticket agent know at least two weeks before the performance if you would like either of these services when you order your tickets from Dayton Live. Please understand that while we will make every effort to make reasonable accommodations, certain requests may not be able to be honored.
For detailed accessibility information, including seating, audio, and sign interpretation please visit our Accessibility page.
Parking
The Arts Garage, on the northwest corner of Second and Ludlow Streets, open for all performances at the Schuster Center, Victoria Theatre, and PNC Arts Annex. The Arts Garage is owned and operated by Dayton Live, so parking there actually helps support the arts venues used by all our great arts organizations. For more parking information, visit our Directions & Parking page.
Ticket Information
Dayton Live is the only outlet authorized to sell tickets to events at the Schuster Center, Victoria Theatre, PNC Arts Annex, and The Loft Theatre. To learn more about Season Tickets, gift certificates, and Ticket Office hours, call 937-228-3630 or visit DaytonLive.org.
Health & Safety
Click here to learn about our most recent health and safety policies.
Dayton Live Ticket Office
Plus service fees. Prices subject to change.
Showtimes